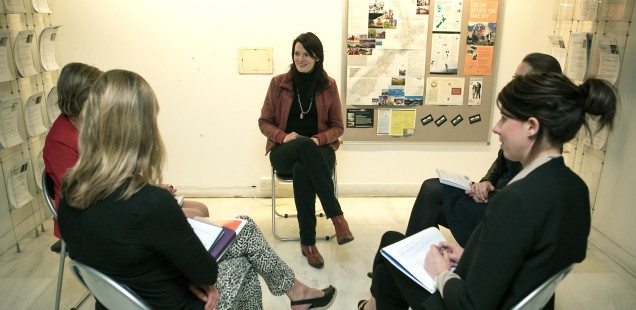 Being in community, in relationship with others and learning, experiencing, exploring together is a powerful way to accelerate your development. Superreality's group programmes and workshops are designed specifically to meet the development needs of the participants.
---
METASETS
A bespoke small group leadership development programme for 4-6 participants at a similar stage in their careers (eg: first management role, preparing for promotion, growing team or responsibilities…).
A Metaset is a hybrid of creative leadership masterclass, group coaching and peer mentoring where each participant has the opportunity to work on their current leadership and career challenges. The theme and focus of each group is designed around the goals and needs of the participants. I model a facilitative leadership style in these sessions and introduce workplace coaching and facilitation tools and skills that participants can put into practice straight away.
Eight x 2 hour sessions over 4 months provide a supportive forum for learning, growth and exchange of ideas with accountability for practice between sessions.
Each programme includes…
a strategy session with the programme sponsor/line manager

a 121 discovery interview with each participant (30 minutes by phone)

8 x 2 hour experiential sessions designed around the themes and challenges participants bring

pre-work and post-work forms to integrate the learning from each session

unlimited email support for participants

mid term and end of term review sessions with the sponsor/line manager
---
CREATIVE LEADERSHIP WORKSHOPS
Experiential sessions designed and facilitated around special topics including self awareness, resilience under pressure, working relationships and culture and other useful and beautiful practices for creative leaders.
---
To arrange a conversation about creating a session or a programme for a specific group, please get in touch.